Magic Hour
HI SI1 GIA Certified Center Loop Signature Profile Round Diamond Solitaire.
Add to Wishlist

Magic Hour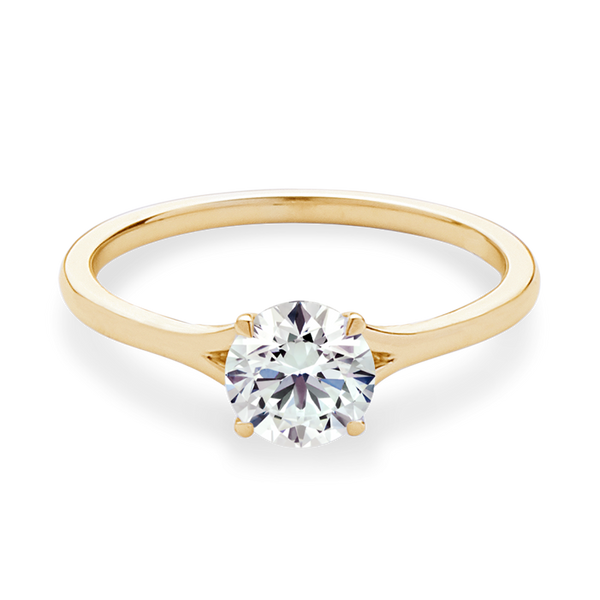 The Loop Care Promise
Every Loop ring includes 100 day returns/exchanges, lifetime guarantee, annual cleaning & maintenance, 100 day re-sizing, and free shipping.
Learn More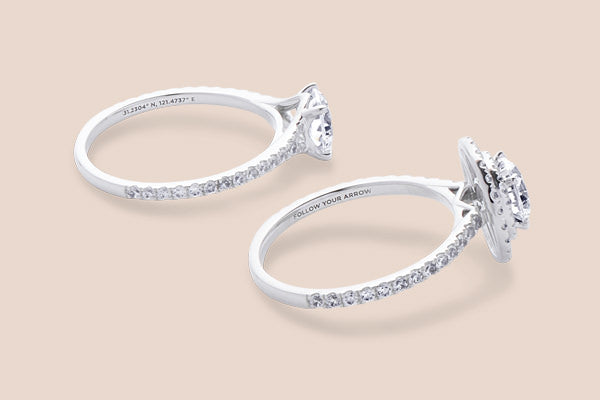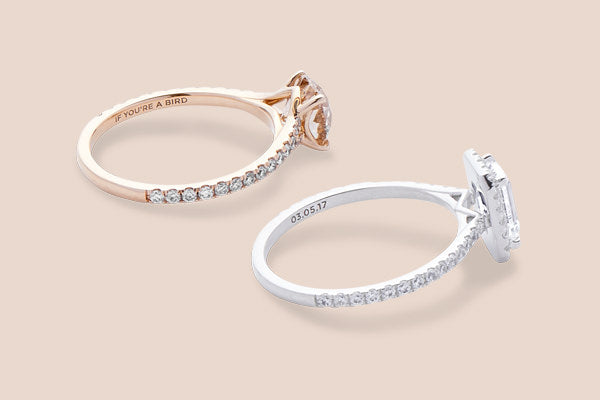 Engraving sample
40 characters max
Engraving the inside of your band adds context, making the ring
part of your unique shared story. Add an inside joke, nickname,
symbols, or maybe the GPS coordinates of your first kiss (romance!)
to remember the shared journey that brought you here.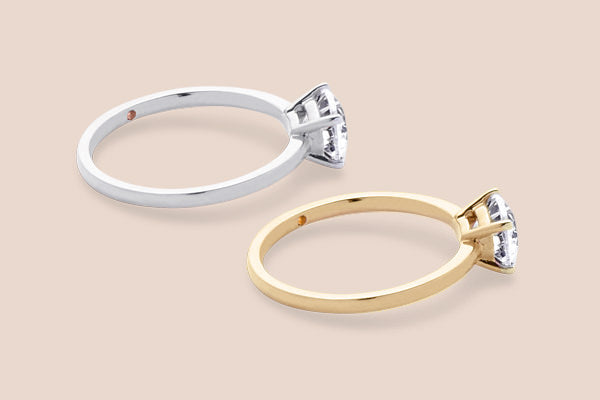 hidden stone meanings
Rhodolite
Strengthens confidence
and personal growth.
Sapphire
Helps you find your
inner truth and peace.
PINK TOURMALINE
Keeps you grounded and
opens up communication.
Citrine
Exciting and passionate,
giving extra bright
GREEN TOURMALINE
A symbol of love
and commitment.
Amethyst
A stone for balance and
lasting commitment.
Helpful Hints to Get
a Ring that Fits
1. Ask Friends and Family to help find her ring size.
2. Use the average woman's ring size (6-6.5)
3. Borrow a ring of hers and use our Ring Size Guide
4. When in doubt size up so the ring can slide on easily.
free resizing with every ring
Nervous about traveling with your ring? We got you.
Engagement ring purchases over $1,500 come with a complimentary Loop Travel Ring for you to take on all your adventures.
Your Loop Travel Ring is a replica of your ring made with sterling silver (plated to match your metal color) and cubic zirconia stones that are the same color as your diamond. It will look the same as your ring!
Ethically Sourced and Hand Selected
All of our Loop diamonds are not only ethically sourced -- because that should be standard -- they're also pre-screened by a diamond expert looking for everything the certificates don't tell you. Sometimes certificates don't have the whole story, which is why we check individually so we know you're always going to get a diamond that looks amazing on.

Our diamond recommendations are curated to only the best quality and value, (these are the same diamonds we've recommend to family and friends). We exclusively sell GIA Certified white diamonds that are on the higher end of the color and clarity scale. Cut, polish and symmetry all effect sparkle, so we only offer the best available, because you should never have to compromise on sparkle.
The Loop Care Promise
Annual cleaning and maintenance (forever),
plus 100 day returns and resizing. All on us.
Learn More