OUR MISSION
Our team has been in the diamond industry for years and we've seen how outdated, confusing and overpriced engagement ring shopping is.
We spent (literal) decades giving our friends and family guidance and the confidence that they were getting the best ring for their budget and thought, "shouldn't this be standard for everyone?"

So we created Loop.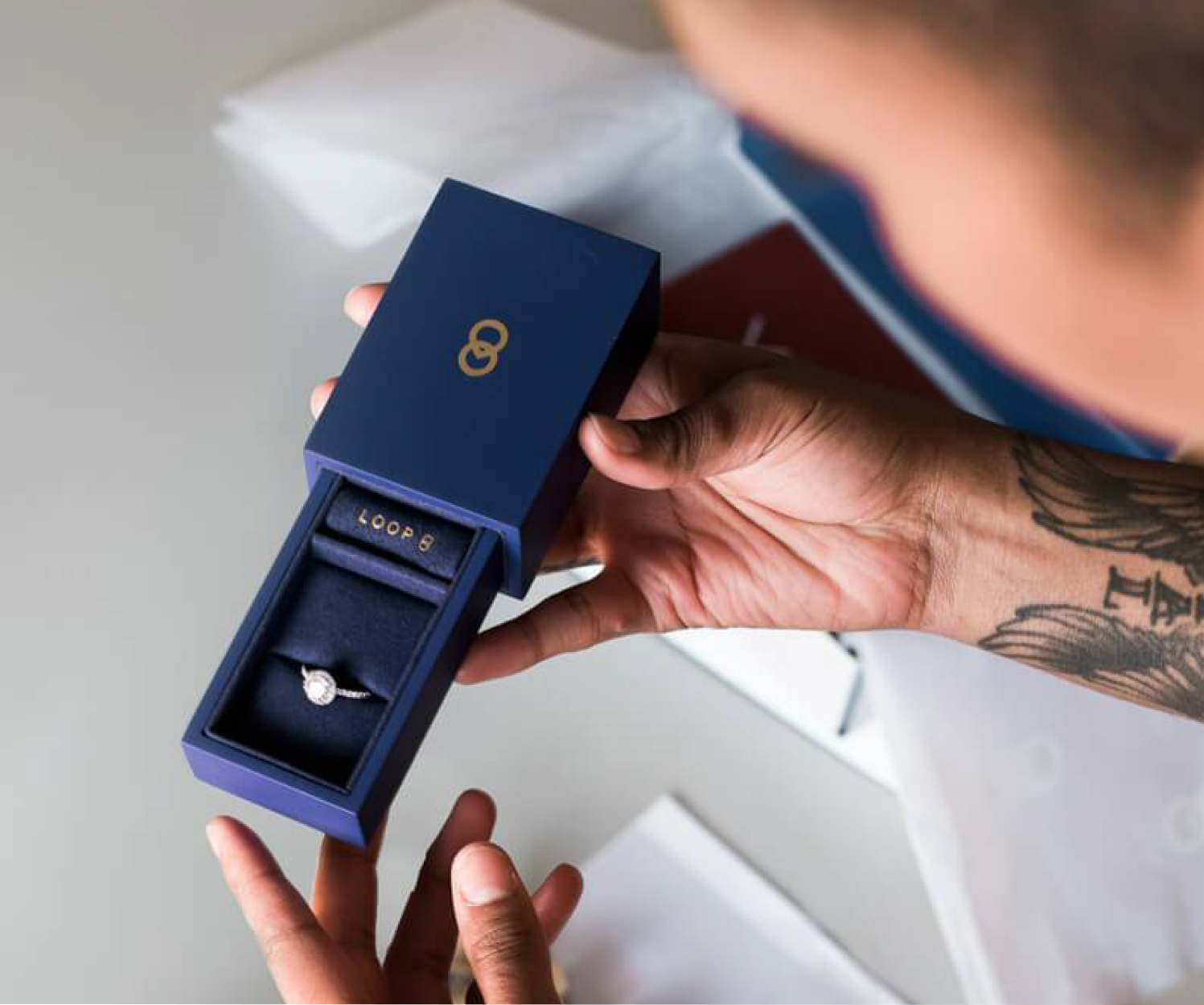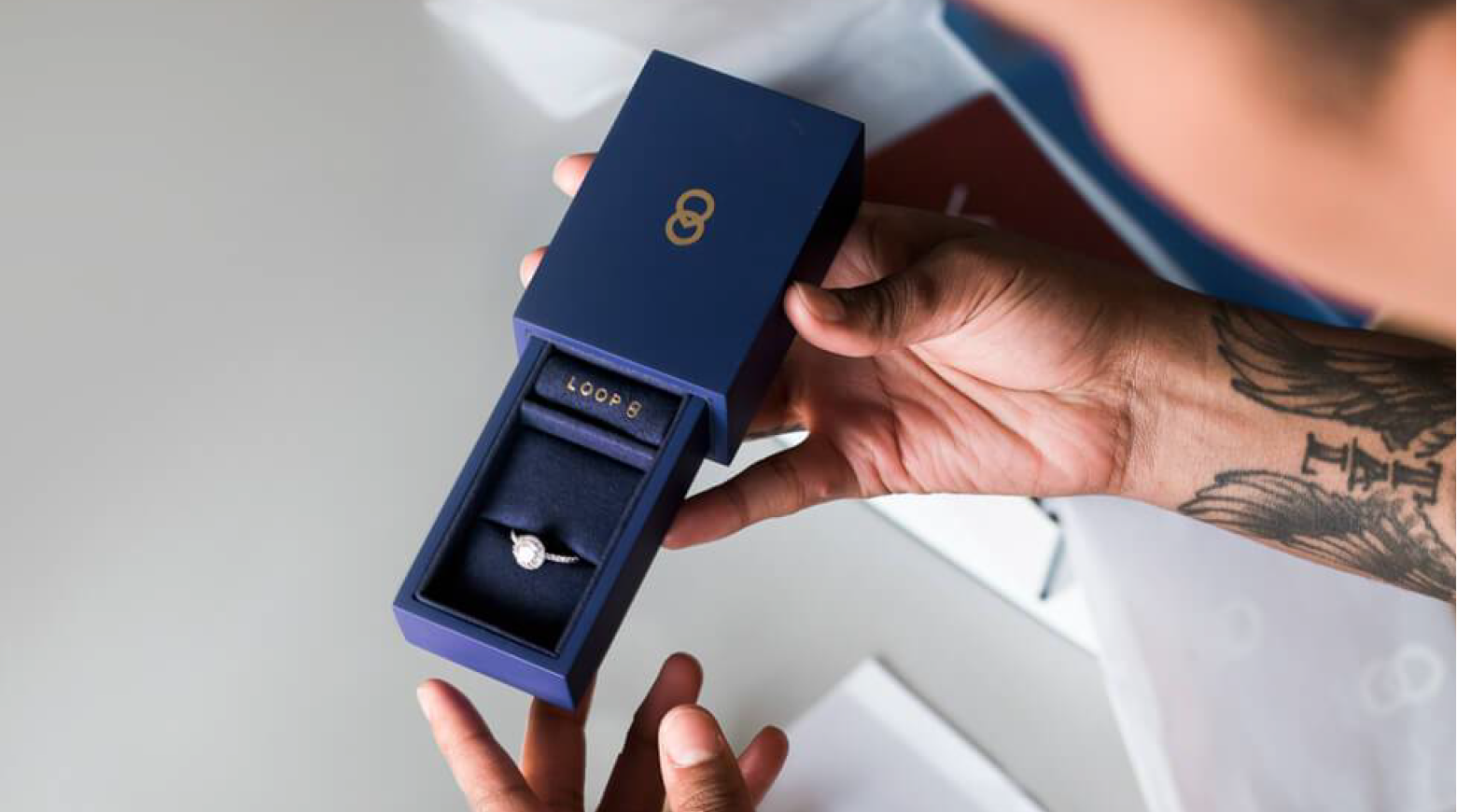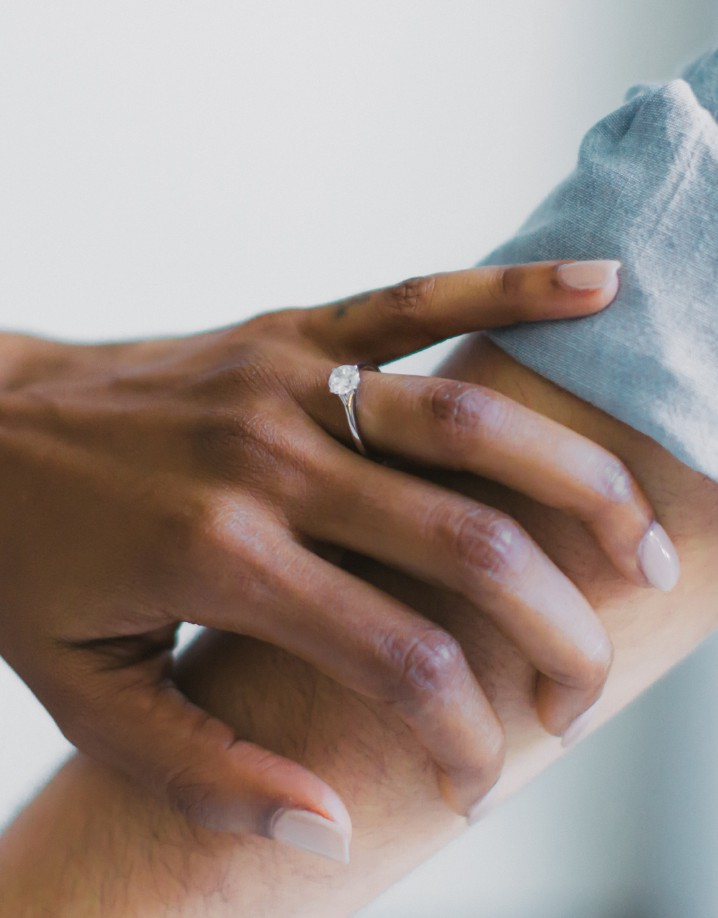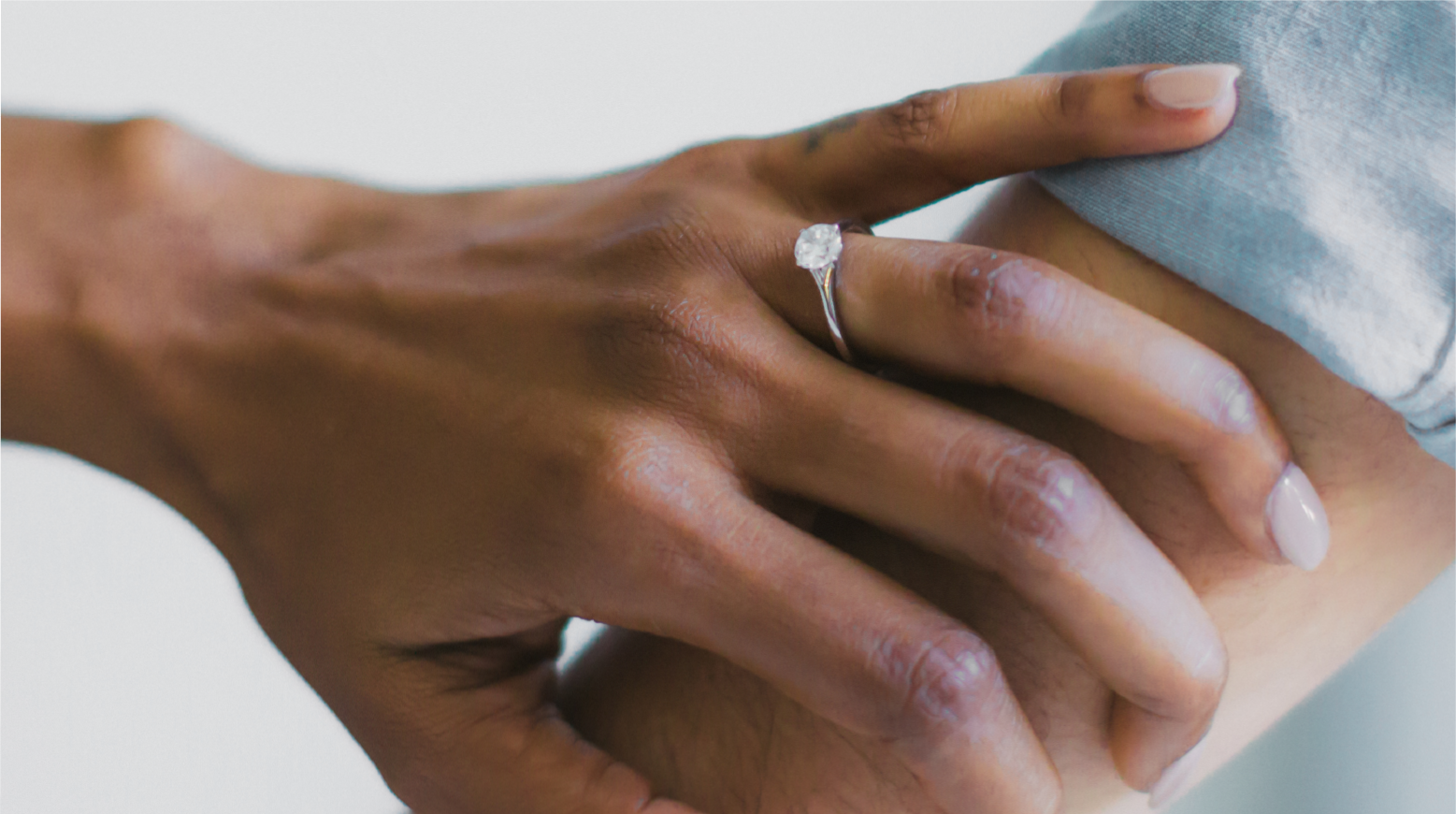 OUR ACTUAL COST BREAKDOWN
We leveraged decades of industry relationships to partner with one of the world's leading diamond and jewelry manufacturers. This means you get direct access to luxury diamond jewelry without the traditional markups.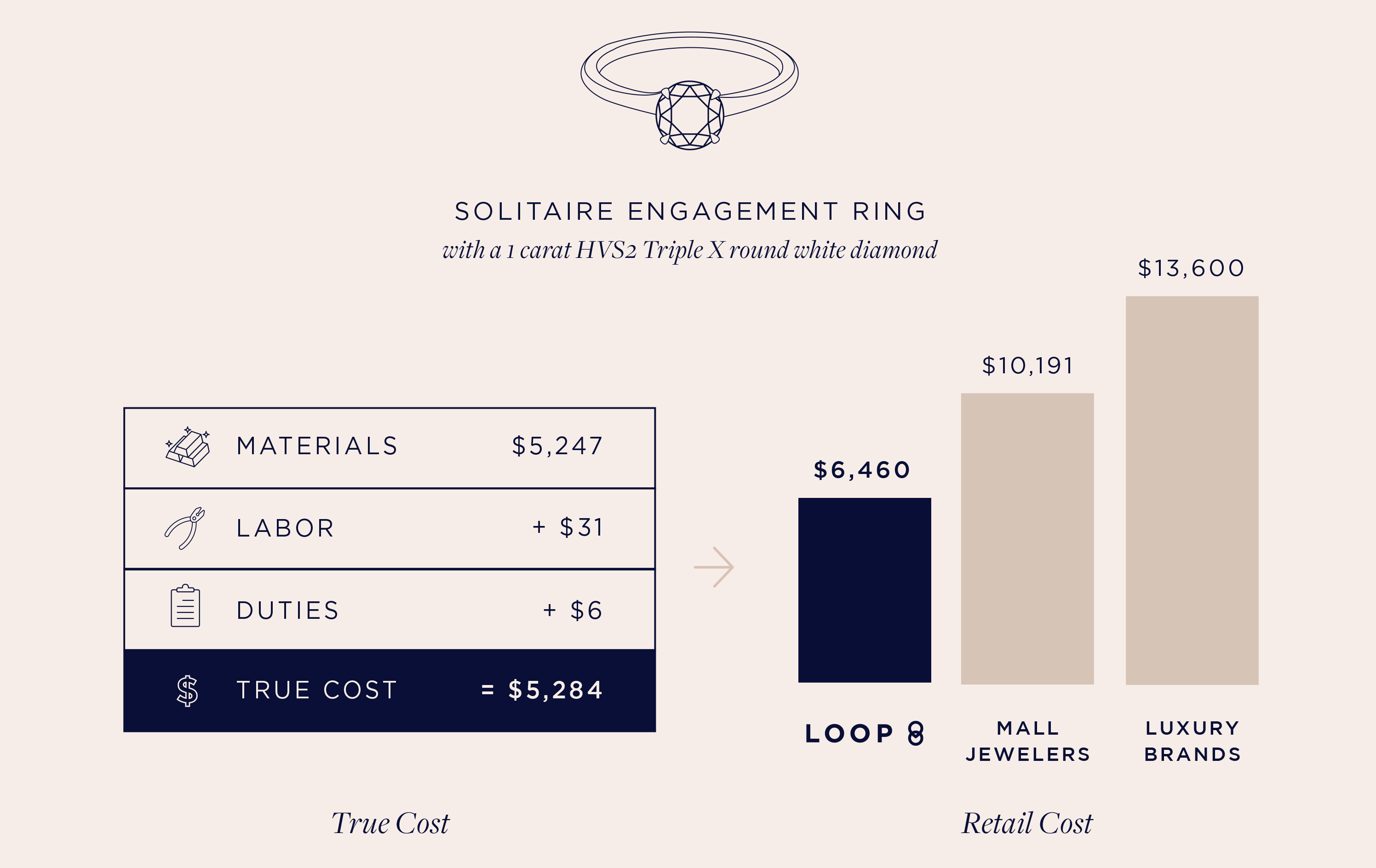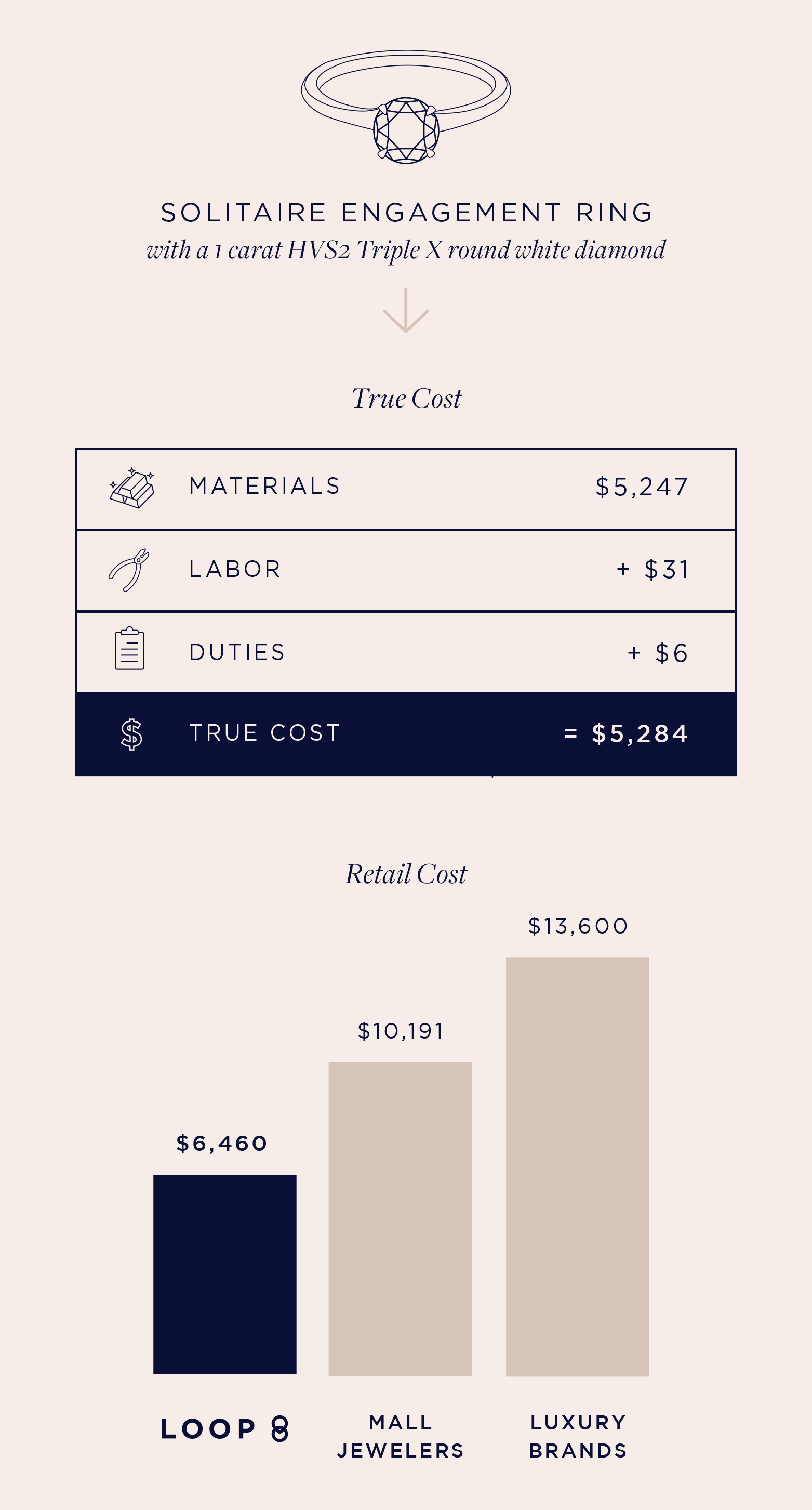 In addition to giving friends & family pricing, we
offer after-care that the other guys can't touch.
START SHOPPING
WHY YOU SHOULD CARE
ABOUT AFTER-CARE
Other jewelry brands have after-care with tons of fine print and hidden charges for resizing, returns and maintenance. Even if they say it's "free", you still will have to pay for shipping and other BS costs.
Not with Loop. We've listened to our friends and family's complaints about the care they received at other jewelers and designed Loop Care, an after-care program that will give you peace of mind long after you buy.
CHECK OUT LOOP CARE