Add to Wishlist

R2232069
The Loop Care Promise
Every Loop ring includes 100 day returns/exchanges, lifetime guarantee, annual cleaning & maintenance, 100 day re-sizing, and free shipping.
Learn More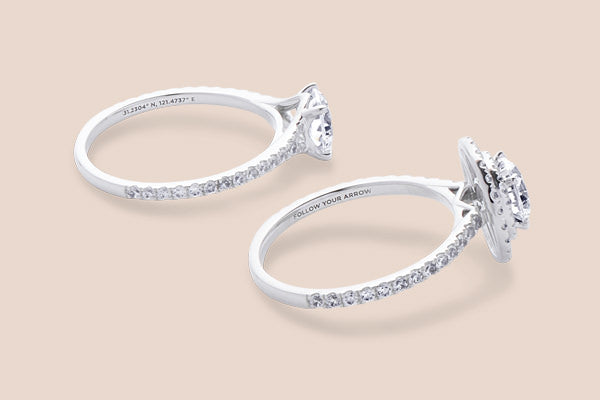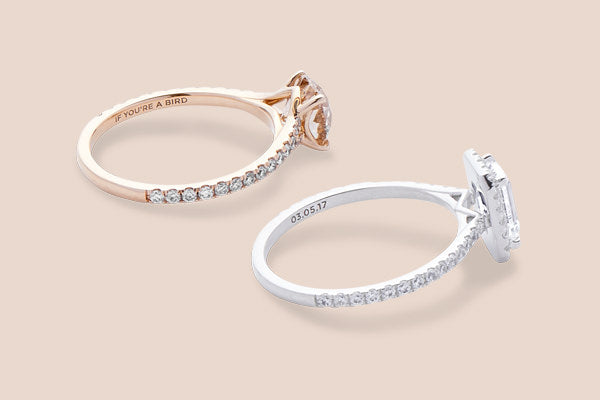 Engraving sample
40 characters max
Engraving the inside of your band adds context, making the ring
part of your unique shared story. Add an inside joke, nickname,
symbols, or maybe the GPS coordinates of your first kiss (romance!)
to remember the shared journey that brought you here.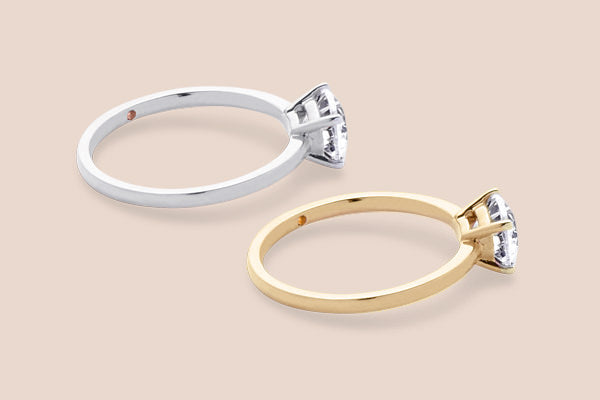 hidden stone meanings
Rhodolite
Strengthens confidence
and personal growth.
Sapphire
Helps you find your
inner truth and peace.
PINK TOURMALINE
Keeps you grounded and
opens up communication.
Citrine
Exciting and passionate,
giving extra bright
GREEN TOURMALINE
A symbol of love
and commitment.
Amethyst
A stone for balance and
lasting commitment.
Helpful Hints to Get
a Ring that Fits
1. Ask Friends and Family to help find her ring size.
2. Use the average woman's ring size (6-6.5)
3. Borrow a ring of hers and use our Ring Size Guide
4. When in doubt size up so the ring can slide on easily.
free resizing with every ring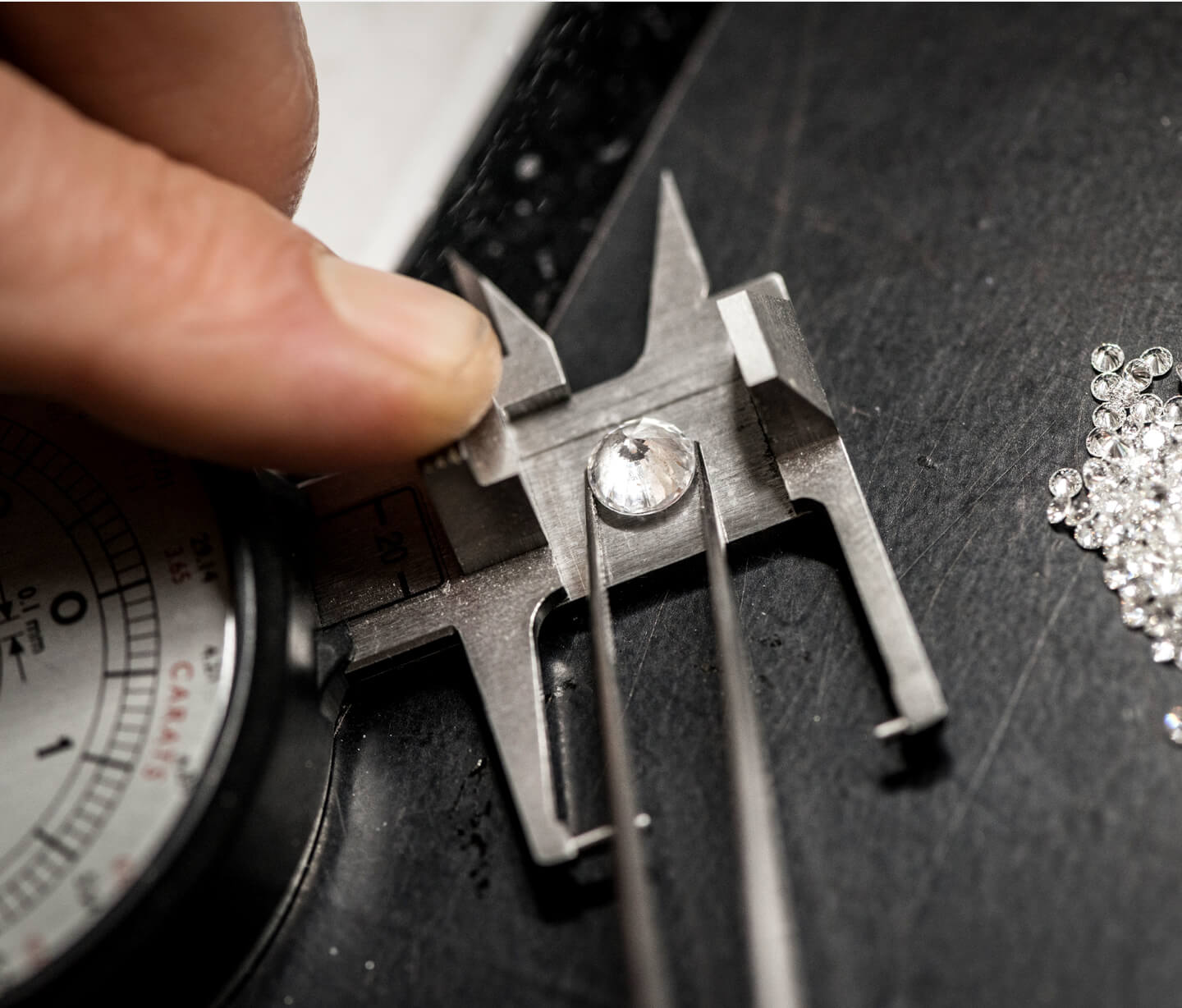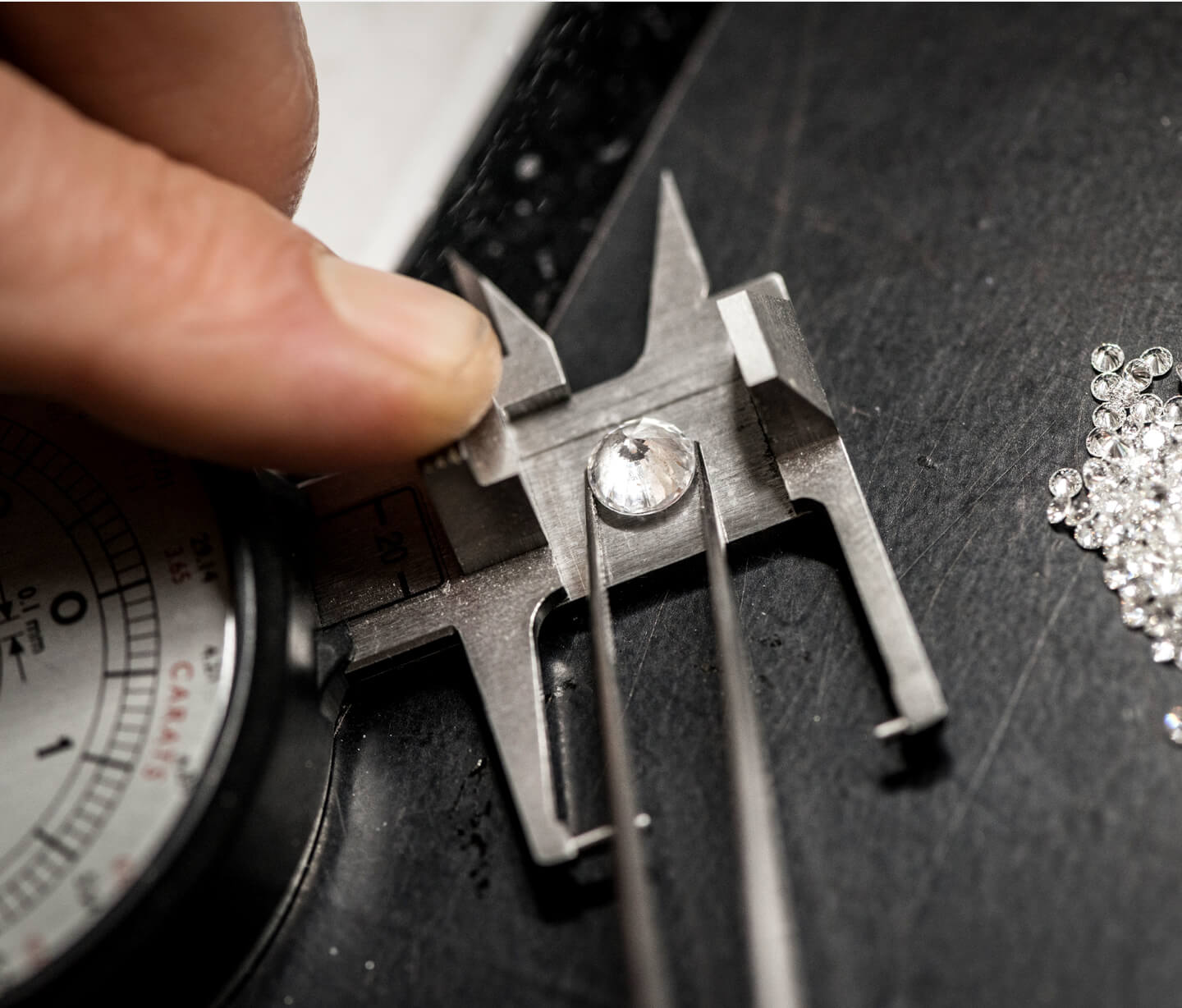 Responsibly Sourced Diamonds
All Loop white diamonds are not only responsibly sourced — because that should be standard — they're also pre-screened by a diamond expert, since certificates don't have the whole story. We check each one individually, so that you'll always get a top tier diamond with the highest cut grade.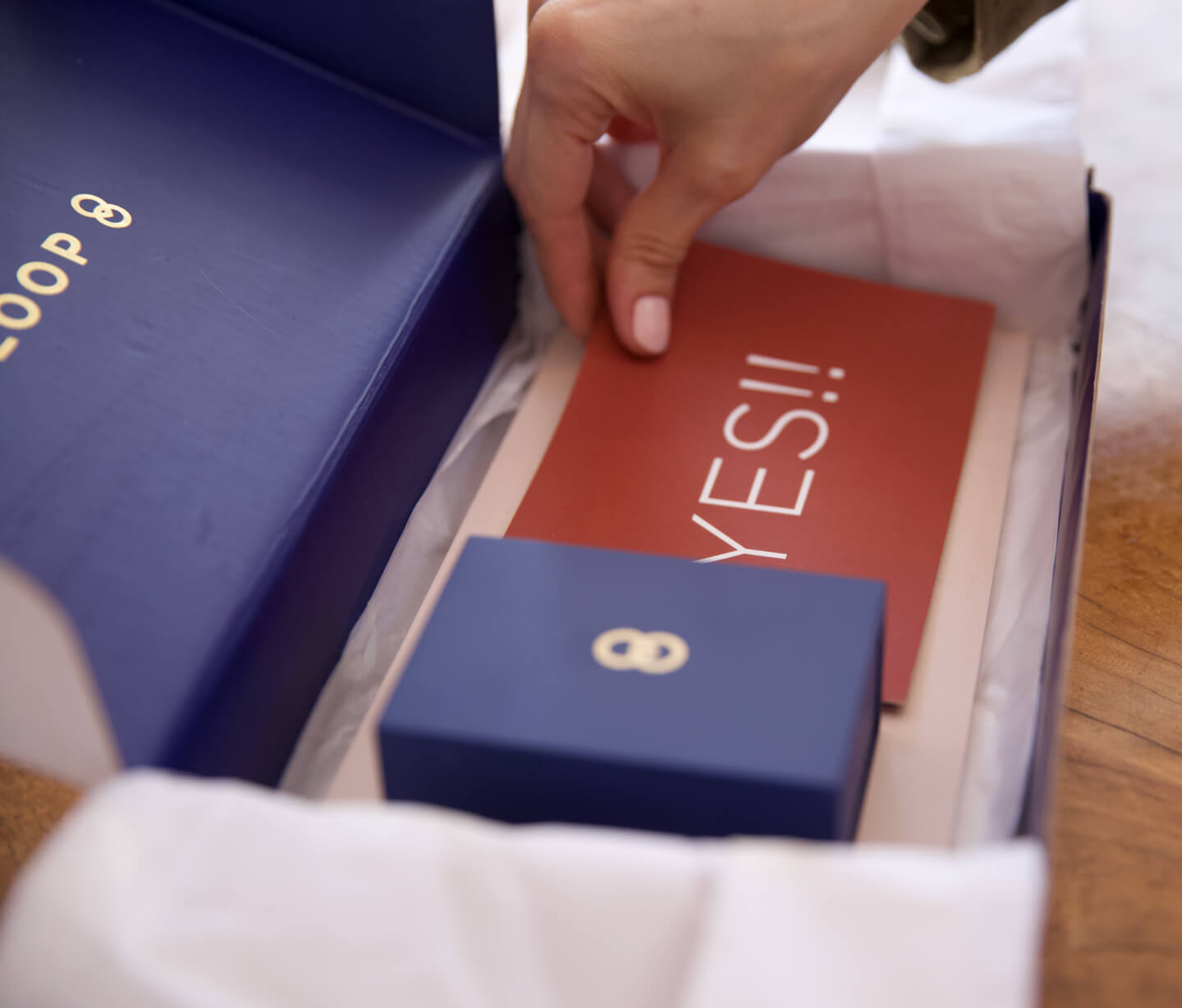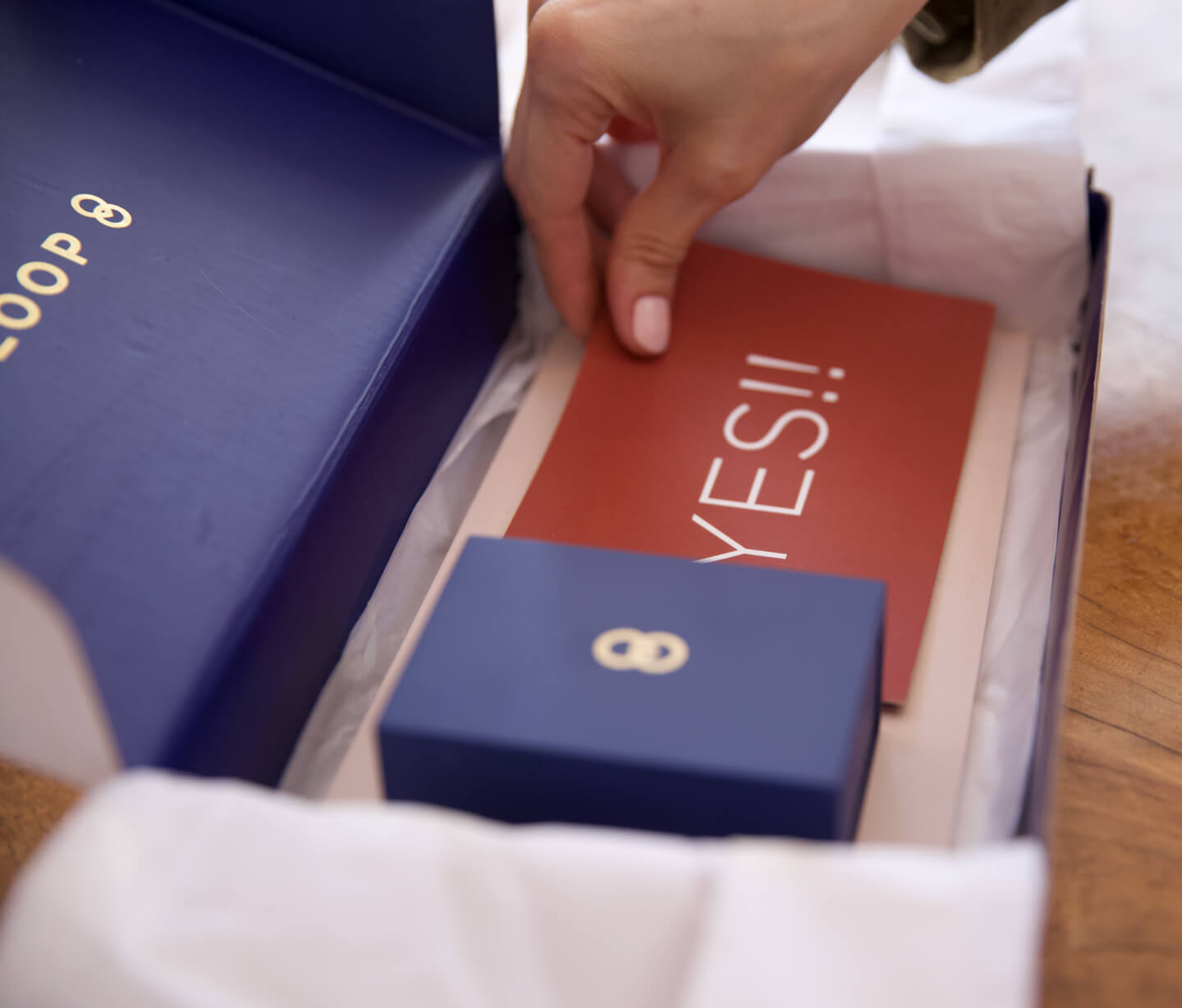 Worry Free Shipping
Every Loop ring in transit is insured and closely monitored by our team. All of our shipping packaging is deliberately unbranded & discrete to ensure its safe arrival — and so your partner won't suspect a thing.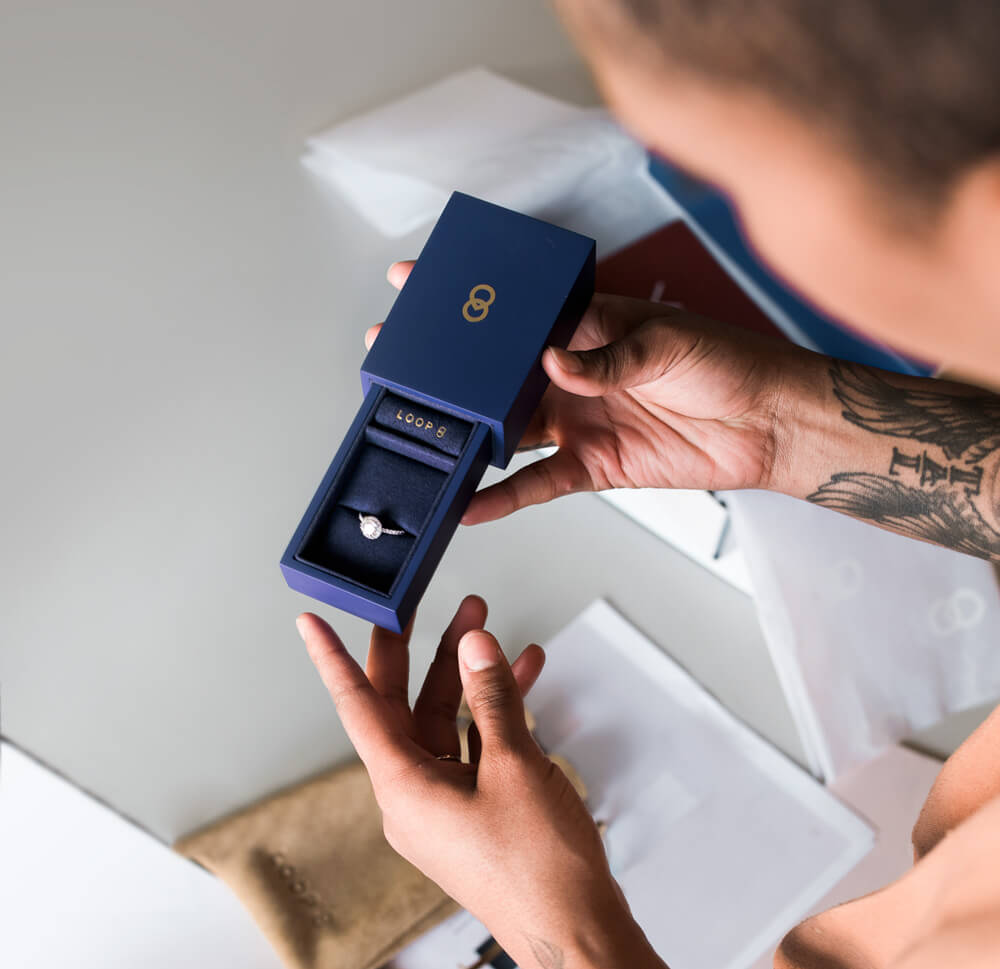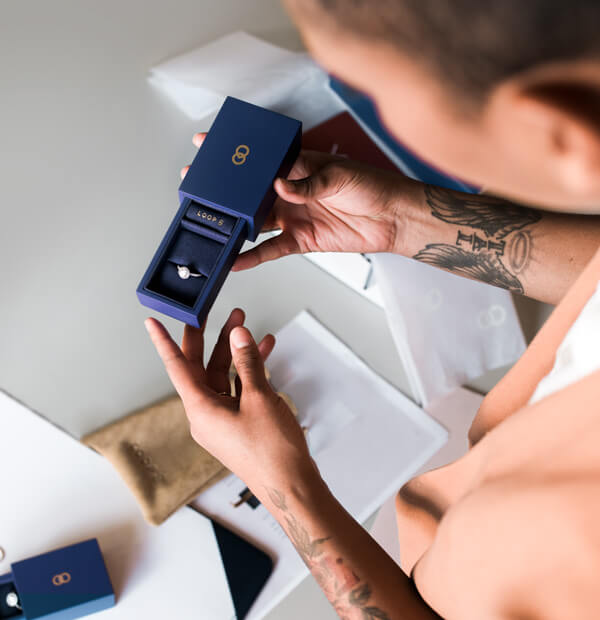 We care about the details
All Loop rings are designed with the highest level of attention and care. Every ring on our site is hand-set and individually inspected by our team. We know presentation is everything, so you can expect to have your ring come in a beautifully crafted box.
The Loop Care Promise
We help you find the right ring — and keep it sparkling. Every Loop ring comes with 100-day returns, exchanges, and 100-day resizing. Plus, a lifetime Loop Care guarantee with annual cleaning and maintenance (including shipping). All on us.
Learn More